Ab 04.05.2021 feiert Star Wars: The Bad Batch Premiere bei Disney+!
In jedem Disney+ Abo enthalten ist The Bad Batch für alle Star Wars Fans verfügbar!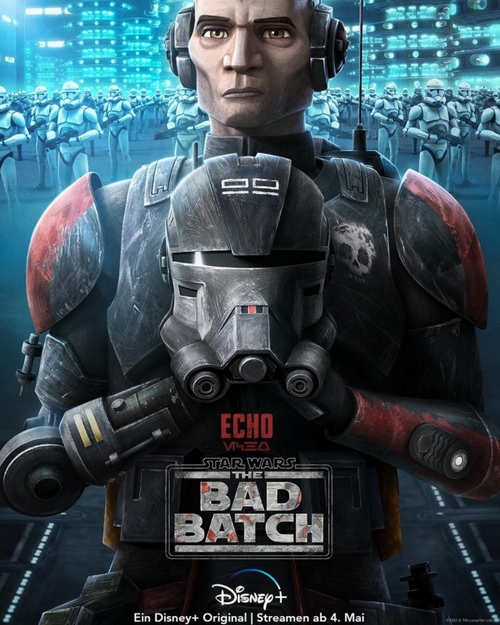 The Bad Batch – Star Wars Serie bei Disney+ ab 04.05.
The Bad Batch ist eine animierte Star Wars Serie, die an The Clone Wars anknüpft.
Von Star Wars Fans heiß erwartet, startet die erste Star Wars-Serie seit der 2. Staffel von The Mandalorian exklusiv bei Disney+.

The Bad Batch Angebot bei Disney+ ab 8,99€
Um The Bad Batch bei Disney+ sehen zu können, ist ein Disney+ Abo nötig. Dieses ist bereits ab 8,99€/Monat im Monatsabo und noch günstiger für 7,49€/Monat im Jahresabo zu haben.
Disney+ als Monatsabo für 8,99€/Monat buchen und monatlich flexibel kündigen können
Disney+ gleich als Jahresabo für 89,99€/Jahr buchen, also für nur 7,49€/Monat (Du sparst hier über 15%).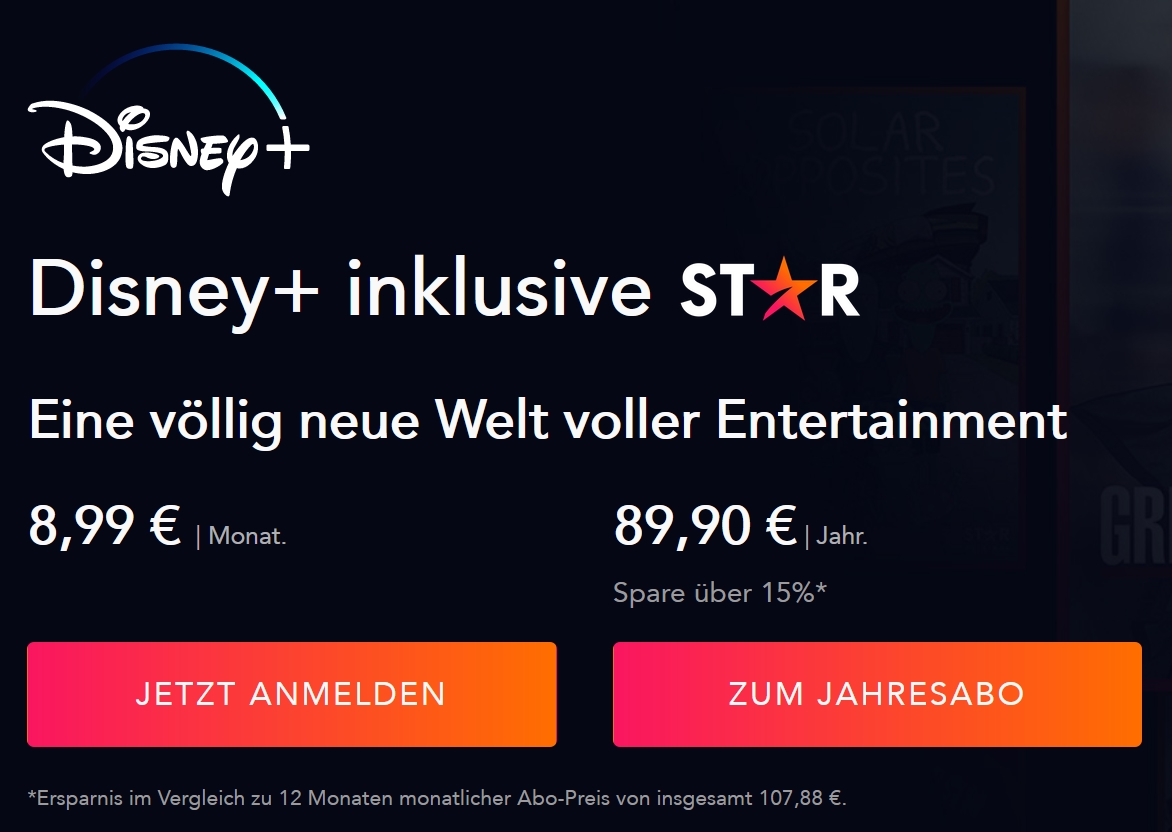 Jetzt Disney+ Angebot inkl. The Bad Batch ab 7,49€/Monat sichern


Wie gut findest Du diese Infos? Bewerte uns!