Im Januar 2022 startet bei Disney+ die nächste, nagelneue Marvel-Animations-Serie bei Disney+: Hit-Monkey!
Alle Infos zu Marvel's Hit-Monkey bei Disney+, alle Termine und Angebote.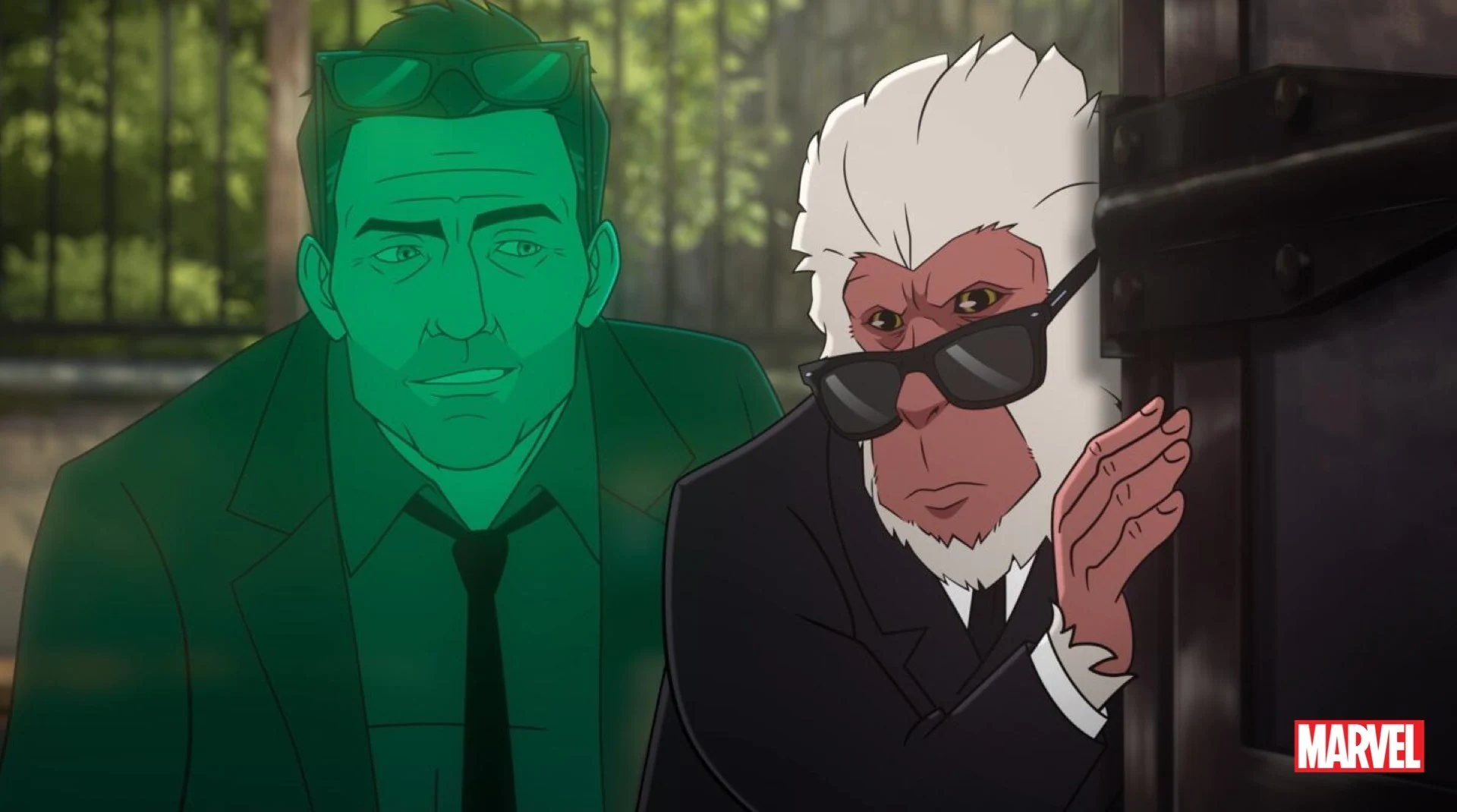 Hit-Monkey - Darum geht's in der Marvel-Serie
Nachdem seine Horde ausgelöscht worden ist, tut sich ein japanischer Schneeaffe mit dem Geist eines amerikanischen Auftragskillers zusammen. Sie beginnen den blutigen Kampf gegen die Unterwelt der Yakuza.
Die Figuren in Hit-Monkey:
Hit-Monkey führte ein friedliches Leben, als sein Stamm ausgelöscht wurde. Erschüttert von diesem tragischen Ereignis, begibt er sich auf einen Rachefeldzug in die Welt der Menschen.
Bryce war ein weltmüder Assassine, der einige unglaublich schlechte Lebensentscheidungen getroffen hat. Er betäubte seinen Kummer mit Arbeit, Reisen und Glücksspiel. Bryce muss sein gesamtes Repertoire abrufen, um seine allerletzte Mission zu erfüllen und Hit-Monkey dabei zu helfen, zu dem zu werden, der er sein sollte.
Shinji Yokohama war sein Leben lang Staatsbeamter und ein guter und ehrlicher Mann, der seine Nichte Akiko nach dem Tod ihrer Eltern ganz alleine großgezogen hat. Er ist die Art von Politiker, die sich jeder wünscht.
Akiko ist die kluge, ehrgeizige und willensstarke Nichte vom zukünftigen Premierminister Japans. Mit der Zeit offenbart die von Natur aus gutmütige Akiko auch ihre dunkle Seite.
Haruka stammt aus einer kleinen Stadt im Norden des Landes und versucht als aufrichtige Polizistin der Korruption in Tokio den Kampf anzusagen.
Ito kämpft als Lachnummer der Polizei von Tokio gegen sein Alkoholproblem. Er ist der Einzige, der glaubt, dass Hit-Monkey zu den Guten gehört. 
Wann kommt Marvel's Hit-Monkey bei Disney+?
Die komplette 1. Staffel von Marvel's Hit-Monkey ist ab dem 26.01.2022 komplett mit allen 10 Folgen bei Disney+ zu streamen. Sowohl auf Deutsch, als auch im Englischen Original und vielen weiteren Sprachen.
Marvel's Hit-Monkey ist in jedem Disney+ Abo ohne Zusatzkosten abrufbar.
Marvel's Hit-Monkey - Folgen & Termine
| | | |
| --- | --- | --- |
| Folge | Titel | Bei Disney+ |
| 1 | Pilot | 26.01.2022 |
| 2 | Bright Lights, Big City | 26.01.2022 |
| 3 | Legend of the Drunken Monkey | 26.01.2022 |
| 4 | The Code | 26.01.2022 |
| 5 | Run Monkey Run | 26.01.2022 |
| 6 | The Long Goodbye | 26.01.2022 |
| 7 | Sayonara Monkey | 26.01.2022 |
| 8 | Home Sweet Home | 26.01.2022 |
| 9 | The End: Part One | 26.01.2022 |
| 10 | The End: Part Two | 26.01.2022 |
Jetzt Disney+ Angebot für 7,49€ / Monat sichern
Marvel's Hit-Monkey Trailer von Disney+
Marvel's Hit-Monkey bei Disney+ - Daten & Fakten
Deutscher Titel: Marvel's Hit-Monkey
Originaltitel: Marvel's Hit-Monkey
USA, 2021
Marvel Televisions (nicht Teil des MCU)
Sprachen bei Disney+: Deutsch, Englisch und weitere
Staffel 1
Folgen: 10
Länge pro Folge: ca. 25 Minuten
Genre: Animation, Comedy, Sci-Fi, Superhelden
Start Marvel's Hit-Monkey Staffel 1 bei Disney+ am 26.01.2022 im Bereich Star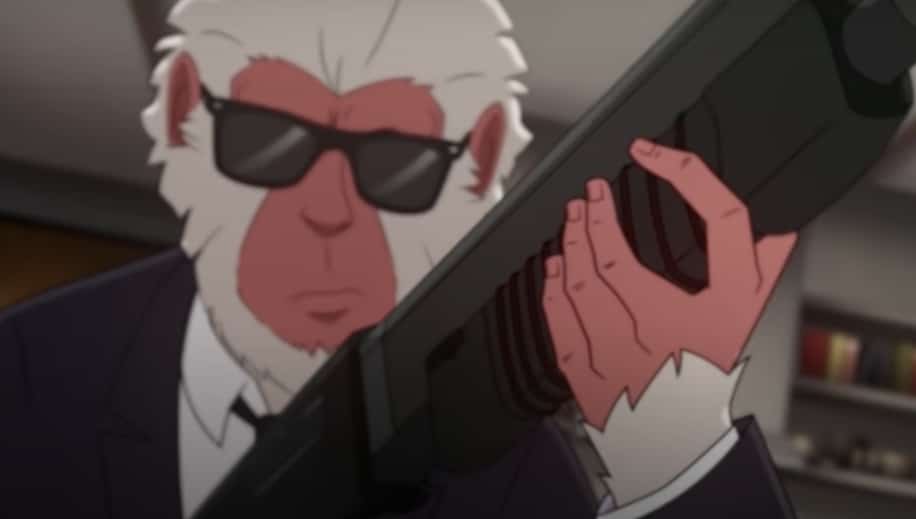 Wie gut findest Du diese Infos? Bewerte uns!